Michael A. Carducci, M.D., FACP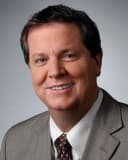 Michael A. Carducci, MD, is a Professor of Oncology and Urology at the Sidney Kimmel Comprehensive Cancer Center at Johns Hopkins in Baltimore Maryland. He is Co-Leader of the Prostate Cancer / Genitourinary Oncology Program and Co-Leader of the Chemical Therapeutics Program at the Sidney Kimmel Comprehensive Cancer Center at Johns Hopkins. A translational researcher, Dr. Carducci directs a laboratory program focused on the re-expression of epigenetically silenced genes in cancer cells via the use of small molecules targeting DNA methyltransferases and histone deacetylases, and manages a portfolio of clinical trials targeted at introducing these small molecules into cancer treatment. Overall, his laboratory and clinical research focus is on the development and evaluation of new therapies for urologic cancers.
A Fellow of the American College of Physicians, Dr. Carducci is a member of several professional organizations, including the American Association for Cancer Research (AACR), American Society of Clinical Oncology (ASCO) and American Urological Association (AUA). Dr. Carducci serves as the principal investigator of an NCI phase I clinical trial grant titled, "Phase I Clinical Trials of Anti-Cancer Agents," of a major project in the Johns Hopkins Prostate Cancer Specialized Programs of Research Excellence entitled, "Restoration of Gene Function in Prostate Cancer Cells by Reversal of CpG Island DNA Methylation and Modulation of Chromatin Structure," and leads the Johns Hopkins site for the Department of Defense Prostate Cancer Clinical Trials Consortium grant. In addition, he has received peer-reviewed funding for his laboratory and clinical research from the Department of Defense and the Prostate Cancer Foundation.
He is the Chair of the Prostate Cancer Subcommittee of the Genitourinary Oncology Committee of ECOG, serves as an alternate to the GU Steering Committee for the NCI. Dr. Carducci is also a full member of the Investigational Drug Steering Committee for the NCI. Within ASCO, he is currently chair of the Scientific Program Committee and has previously served on the Cancer Education, Scientific Program, and Grants Selection Committees.
A graduate of Georgetown University, Dr. Carducci received his medical degree from Wayne State University School of Medicine. He completed an internal medicine internship, residency and chief residency at the University of Colorado Health Sciences Center. He went on to complete medical oncology and research fellowships at the Johns Hopkins Oncology Center at Johns Hopkins Hospital.
---